Dosirak Recipe for a Family Outing/Vacation

Ingredients: Rice, seasoned seaweed (kim), soy sauce, sesame oil, imitation crab meet, carrot, cheese.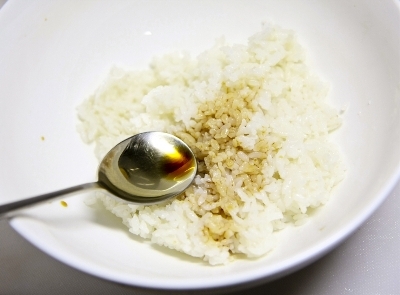 Mix rice with sesame oil and soy sauce until light brown color is achieved.


Make a round rice ball.


Get rice and use the seaweed and fold over as shown above. Hotter the rice the better result.


Cut the rice to shape into hat.


Get a small piece of seaweed and put a little bit of rice and fold over as shown above.


Place the folded over rice on top of the prior hat piece.


Make eyes and mouth by cutting the seaweed with a kitchen knife.


Take out the middle part of the crab meet as shown.


Wrap the imitation crab meet around the rice ball and use any leftovers to decorate your dosirak "bento."


Use cheese, vegetables and fruit to complete the look.